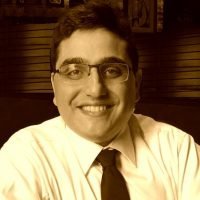 Ahsan Ghoncheh
Lecturer and Dean of RF Engineering Department
Ahsan is Co-Founder and Technical Adviser at Rahsoft. He has worked on the latest technologies in the top semiconductor companies, Broadcom and Qualcomm. His expertise is in RF System, RF Test mainly working on WLAN and Bluetooth RF Characterization , Transceiver and switches. Ahsan as a team member has worked on devices which can be found in any home and most consumer electronic devices.
His designs are included on remote controls , cell phones ,home entertainment devices as well as laptops and routers.
Being interviewed and interviewing for RF Engineering positions in top fortune 500 companies since 2012 as well as his connection with the companies brings great value on creating the most updated courses in demand with the industry.
Ahsan joined Rahsoft's board on 2015 and is located in Irvine, California. He is also working as a Senior Design Engineer, Project Lead at Thales Avionics.