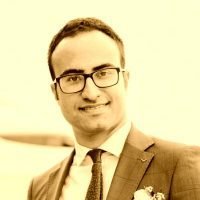 Ata Sarrafinazhad
Lecturer - Senior RF and Analog Design Engineer
Doctorate Candidate in RF Engineering, Ata has a proven track of Analog and Radio Frequency Integrated Circuit Design. Ata works on Rahsoft's RF Certificate to include the most updated criteria in the courses.
Ata is an RF design engineer at Rahsoft and an Electronics engineering graduate with specialization in Radio Frequency and Analog/Mixed Signal Design. He is experienced with designing various classes of integrated CMOS power amplifier. He has designed and fabricated different types of Low Noise Amplifier such as low power, variable gain and UWB LNA and voltage controlled oscillator.
Ata completed his bachelor's degree in University of Tabriz in Iran in the field of electronics engineering then he moved to Turkey to continue his education in Bogazici University. He started his master's degree with focus on Analog/mixed signal IC design. He gained a lot of experienced in design tunable analog blocks in both schematic and layout level. He started PhD in the same school with doing research on RF circuits and since that time, it has been 3 years that he is doing RF research and design. In 2016, He was offered an opportunity from Rahsoft Company to design and produce RF modules with specialization in power amplifier design. In addition to an eventual goal of producing a full RF course in Rahsoft.