Time Division Duplexing VS Frequency Division Duplexing (FDD VS TDD)

TDD Merits
Transmitters are turned off during reception, so the two paths don't interfere.
TDD allows direct peer-to-peer communication between two transceivers hence no need for the system between them.
Only one band is allocated so we don't need to allocate two bands for this, so the system is occupying less bandwidth and is efficient which is one of the important features.
Cost-effective as it uses the same circuitry for Tx and Rx
Can be used for uplink and downlink handling a mix of both traffic in separate time slots.
Use of better frequency spectrum for operation given its narrow banded.
TDD Drawbacks
Due to latency in the TDD system, there will be poor TDM performance
Needs proper attention to avoid interference between the transmission, hence synchronization is important for uplink and downlink.
Latency is involved in TDD due to symmetric traffic requirements which can incur a delay. TDD systems have higher inherent latency than FDD systems.
The switching time between reception and transmission is less efficient compared to FDD systems when it comes to symmetric traffic
Radios closer to the range can cause interference unless concurrent symmetric send and receive take place.
FDD Merits
More immune to strong signals generated by nearby mobile transmitters since Rx and Tx bands are separated.
Less interference by nearby signals due to separate bands for Rx and Tx.
Low latency as transmission and reception are simultaneous.
The full data capacity is always available in each direction because the send and receive functions are separated.
Synchronization is not a problem compared to TDD which needs time synchronization to avoid interference.
Widely used bands are FDD based.
FDD Drawbacks
Requires at least two bands of frequencies, compared to TDD which only needs one.
Collocation of multiple radios is difficult.
Complex systems to install. Separate frequencies are assigned for transmission and reception.
Attenuation is typically 50dB (there can be a chance of leakage from Tx to Rx).
Loss of duplexer is higher than TDD switch loss
There is no peer-to-peer communication between the two transceivers therefore, a base station is needed between the two systems.
Guard bands between TX and Rx are a requirement to maintain a frequency offset.
The duplexer is needed in the FDD system for downlink and uplink signals to use the same antenna simultaneously. TDD has different slots hence it's not a requirement.
Conclusion
In summary FDD and TDD both are full-duplex models of transceivers. FDD uses different frequencies to communicate in uplink and downlink whereas TDD uses different time slots for communication which makes them more efficient in terms of spectrum utilization but also limits the range. FDD can have an extended range due to frequency offset between uplink and downlink hence needing few base stations and broad coverage and making time synchronization easier. This makes FDD better than TDD because of simultaneous communication. Transmitters operate at an allocated spectrum different from than receiver. For example, in mobile communication.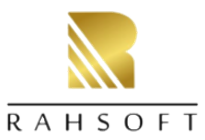 Learn more about this topic by taking the complete course 'RF System Design of Receivers, Transmitters & Transceivers – RAHRF409'. Watch the course videos for more detailed understanding. Also checkout other courses on RF system and IC design on https://rahsoft.com/courses/. Rahsoft also provides a certificate on Radio Frequency. All the courses offer step by step approach.