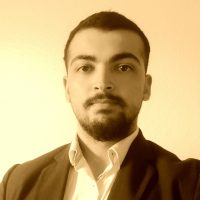 Mehrad Nahouri
Lecturer - Electrical Engineering Intern
My name is Mehrad Nahouri. I am currently enrolled in a BS program in
Electrical Engineering at The University of Texas at Dallas, Richardson, TX. My
expected graduation is Dec 2022. My passion is Electrical Engineering. I love
working on complex projects in a team or independently. I am possessing a great
hand-eye coordination, and the ability to function well both independently and in
team environment. I also possess some exceptional skills in problem-solving. I
have done many Electrical Engineering projects at the University, and I have
worked with various applications such as MS Office, Visual Studio, AWR/Cadence,
MATLAB, AutoCAD, Tinkercad, NI LabView, Solid Works, Xilinx ISE, Waveforms,
and Camtasia.