RF Design Theory and Principles (RAHRF201)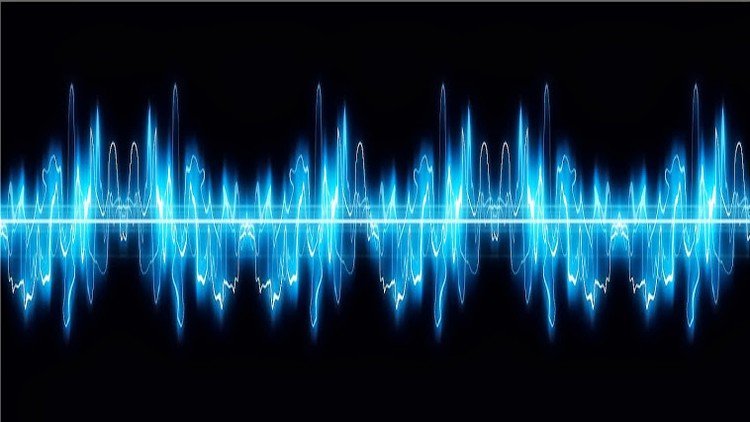 Courses Available and Prerequisites
The above course is taught on campus in groups and now it is being provided online as well for individuals. Rahsoft provides these courses online through Udemy as well as its own website and it counts toward RF Certificate provided through Rahsoft.
In RAHRF201 you would get deeper into Radio Frequency Design Theory and Principles. The reference book for this course is RF Microelectronics of Behzad Razavi .
At the end of this course the student will have depth knowledge of Radio Frequency principles. The team's main goal while developing the course has been to concentrate more on the concepts in order for students to understand the topics rather than simply providing formulas.
This course has helped Engineers on surviving complicated phone and onsite interviews of Fortune 500 RF Companies and gain salaries on their early careers from 70K~120K. This course is also helpful for Engineers in the industry or technicians which want to change gears towards Radio Frequency.
What are the requirements?
RAHRF101
Electrical and Electronics Engineering Basics (Bachelor's level circuit and system analysis)
You should be familiar with basic level Fourier transform, frequency spectrum and circuit analysis.
What am I going to get from this course?
Power in AC circuits (Detailed explanation including average power, complex power, maximum power transfer and power in matched RF systems.
A brief review of MOS transistor (DC and AC analysis)
Nonlinearity in RF systems (Everything you need to know about non-linearity is explained in details including numerical examples.)
Noise including device noise, Noise PSD, Input referred noise and Noise Figure
Sensitivity and Dynamic range in RF systems
RLC passive circuits
What is the target audience?
Electrical Engineers
RF Engineers
Communication Engineers
IoT Engineers
Hardware Engineers
Sales and Application Engineers
Semiconductor Employees
Engineers and Technicians seeking jobs in the RF Field
CERTIFICATION
Upon completion of the course the students would be provided a certification of completion . Please note this course is eligible towards Rahsoft Radio Frequency Certificate.
LEARNING OUTCOMES
Over 56 lectures and 8.5 hours of content!
Instructor support and office hours.
Information packed practical training starting from basics to advanced testing techniques.
Best suitable for beginners to advanced level users and who learn faster when demonstrated.
Course content designed by considering current Radio Frequency Engineering technology and the job market.
Practical quizzes at the end of every session.
Course Features
Lectures

56

Quizzes

0

Duration

8.5 hours

Skill level

Intermediate

Language

English

Students

95

Certificate

Yes

Assessments

Self
Introduction

POWER

In this section we are going to discuss power in electronic and RF circuits. Initially, basic and yet significant power concepts such as Instantaneous and average power are discussed in details using formula and examples. In the next step complex power and maximum power transform is discussed. Achieving maximum power transfer with matching is one of the most important concepts that one should know first of all in RF design. You are going to learn what is the purpose of using matching circuit in RF design. We talked about this concepts using formula, numerous examples and simulations. As the last part, we explain dB and dBm.

Mos Transistor

In this section we discuss CMOS transistor briefly. This section is not recommended for people who have not any background in CMOS transistor. MOS transistor section starts with transistor structure and DC characteristics and continuous with summary of small signal and parasitic capacitances. Finally, a numerical example is solved for MOS transistor. In this example, parameters such as gm, gain, ro are calculated.

Nonlinearty

This section is one of the most important topics of RF world. RF circuits often experience non linearity, in this section, we discuss different kinds of nonlinearities in RF systems and their effect on performance of these systems. Concepts such as Gain compression and Inter-modulation are well explained using formula, figures and numerous examples.

Noise

NOISE topic is another important concept that should be studied in details in order to understand performance of RF circuits such as LNA. For this reason, we made this topic with detailed explanations about Noise and Spectral density. Different Noise types are introduced and discussed in details. Later on we continue with most important part which is about input referred noise and noise figure. We explained how you can obtain and calculate noise figure (NF) in RF circuits through detailed explanations and NF calculation examples.

Sensitivity and Dynamic Range

Sensitivity and Dynamic Range are two important factors that we have to know when we are designing a receiver. These two parameters are explained in this section using formula and figures. At the end of this section you will understand the whole concept and you will be able to calculate Sensitivity and Dynamic Range for a given system.

RLC Circuits

RLC passive components are the main elements of RF circuits. In this section you will learn about RLC resonance circuits. Parameters such as Bandwidth and Quality factor is explained for both RLC , RL and RC networks. Parallel to series and Series to parallel conversion is explained and it is shown how you can use this method for designing matching circuit.
Samuel Joe

Very Practical Course with practical Examples

I am an RF Engineer with 2 years of experience. It is great to get a complete understanding of all the concept and freshen up on the topics I am working on daily

James Kershner

Difficult Topics Simplified

I really liked the way the instructor covered most of the topics I needed for my interview. I had studied and taken courses at school before but he simplified everything and made it easy to learn

Atousa Zahraiifar

Loved the course

The instructor gave a very simplified description of the complicated topics I have been having issues with at work
Students Enrolled
and 85 students enrolled.